Transport Department Implements Stringent Security Measures for Chhattisgarh Assembly Elections 2023
In anticipation of the forthcoming Chhattisgarh Assembly Elections 2023, the Transport Department has embarked on a comprehensive security initiative following directives from the Election Commission. These measures aim to safeguard law and order during the election preparations. The department has launched an intensive checking campaign encompassing 16 toll posts, supported by seven flying squad teams.
As the election draws near, the Transport Department has intensified its scrutiny of four-wheelers, goods-carrying vehicles, and individuals who arouse suspicion at all checkpoints. The primary focus of this operation is to identify and intercept any unauthorized transportation of cash, liquor, gold, silver, and other valuables that lack proper legal documentation.
In response to crucial directives issued by the Election Commission in preparation for the upcoming elections, Mr. Dipanshu Kabra, the Transport Commissioner, has issued instructions to Enforcement Branch Officers. These instructions emphasize the need for rigorous vehicle inspections and strict actions against the transportation of prohibited materials in full compliance with the Election Commission's guidelines.
To ensure continuous vigilance, the Transport Department has commenced thorough vehicle inspections at 16 border checkposts strategically located throughout the state. Seven flying squad teams have been deployed to augment the department's efforts in ensuring that all security measures are implemented effectively.
The Transport Department's proactive stance in implementing these security measures underscores the commitment to maintaining the integrity of the electoral process and upholding law and order during the Chhattisgarh Assembly Elections 2023. With the cooperation of various departments and enforcement teams, authorities are working diligently to ensure a peaceful and fair electoral process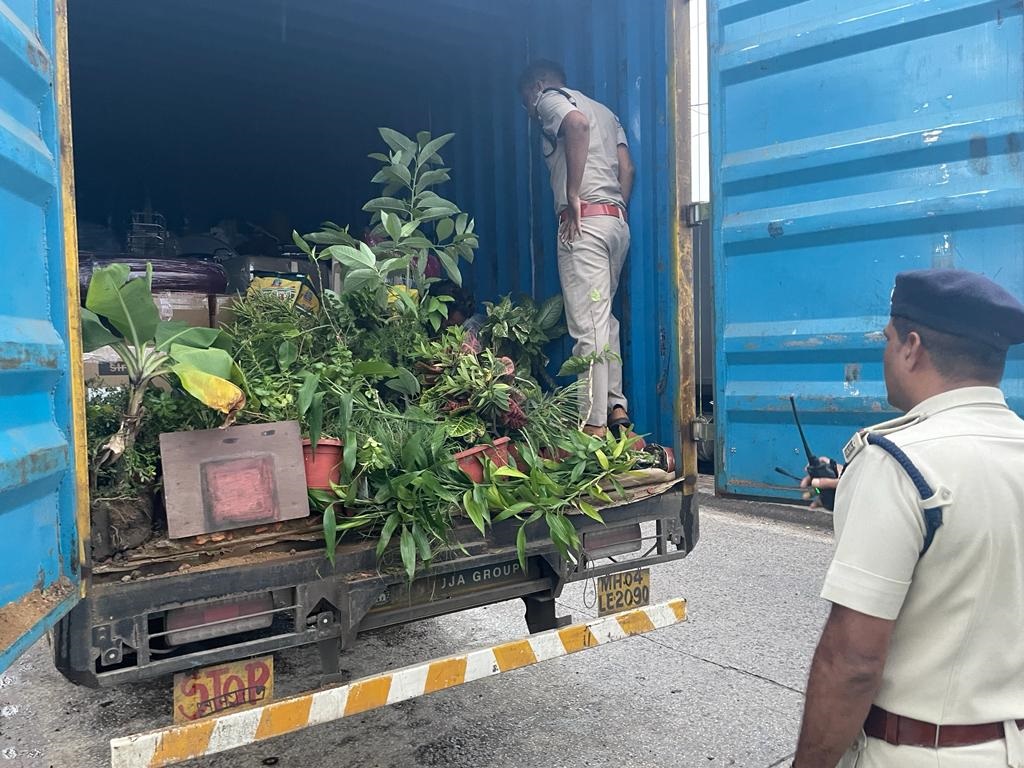 Latest News NASA administrator Bill Nelson meets Rakesh Sharma, says "The universe is the limit!"
30 Nov 2023 10:09:24
Bengaluru (Karnataka): National Aeronautics and Space Administration (NASA) Administrator Bill Nelson expressed delight at meeting students at the Indian Space...